In this article, we will show you how to give someone access to your GuestRevu account by adding them as a new user.
Please note: only the account owner is able to update other users' permissions or add/remove users.
1. Log in to your GuestRevu account at https://my.guestrevuapp.com
2. Click on Users

3. Click on Invite New User

4. Fill in their details.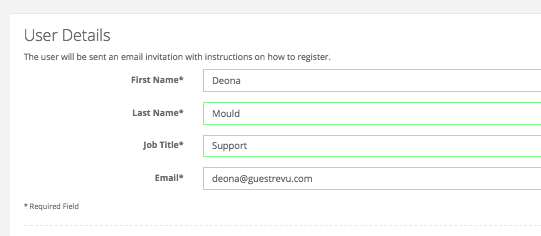 5. Select which features they will be allowed to access (this can be changed at any stage by a user with admin permissions)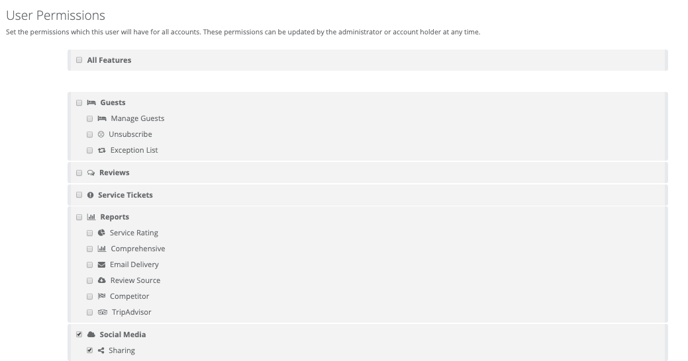 6. Click on Send Invitation once you're happy with your selection.

The new user will then receive an email with instructions on how to log in and create their password. Please let your new user know that they will be receiving this mail to ensure that they don't miss it. If they don't get it, remind them to check their spam folder.