In this article, we will explain how to change user permissions on your GuestRevu account so that certain users can only access and edit certain features.
This is useful if you have multiple users and want to choose who responds to your guests or who shares comments on social media, for example.
1. Log in to your GuestRevu account at https://my.guestrevuapp.com
2. Click on Users



3. Next to the user you would like to set up permissions for, click on Actions > Edit



4. Click on the Account Settings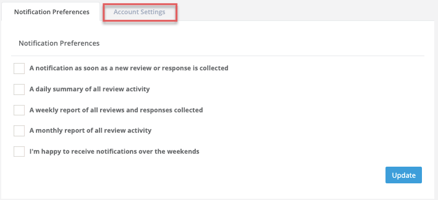 5. Click on Actions > Account Permissions next to your property's name

6. Select which features you would like the user to be able to access and then click on Update User Permissions to save your settings.