Any-Time surveys are questionnaires that can be completed by guests or visitors to your property at a time that is most convenient for them.
Any-Time Surveys aren't sent directly from GuestRevu, like your other questionnaires are. Instead, these questionnaires that can be completed by guests whose email addresses and other data is not already in GuestRevu, and can be accessed at any point before, during or after a guest's stay.
GuestRevu provides you with a link to your Any-Time survey, and a QR code, each of which can be shared in a variety of ways:
Place a QR code that links visitors' mobile devices to your survey at strategic points around your property or on menus and receipts
Link your guests to your survey in your own emails, or on your website or other web pages
Place tablets or iPads with the survey on them at reception, in your lobby or anywhere else you think guests will have time to provide feedback
How can I get access to Any-Time Surveys and QR codes?
Since Any-Time surveys don't work in quite the same way as GuestRevu's other questionnaires, they need to be activated an additional product add-on.
To add Any-Time Surveys to your GuestRevu account, contact the sales team on sales@guestrevu.com.
What are QR codes?
Basically, a QR code works in the same way as a barcode at the supermarket. It is a machine-scannable image that can instantly be read using a smartphone camera. Unlike a barcode, when scanned a QR code will open an app or link, and in the case of GuestRevu's QR codes, scanning them will open a link to your GuestRevu survey.
To scan a QR code, guests will need to have a QR reader installed on their mobile device. Once installed:
Open the QR reader
Hold the device over the QR code so that it's clearly visible
The device will automatically scan the code
Depending on the QR reader installed, your guest may need to click a button to be redirected to your Any-Time survey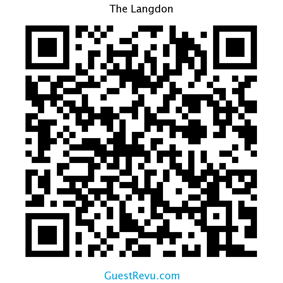 How can I use GuestRevu's QR codes?
By placing your GuestRevu QR code on menus, receipts, reception desks and in other areas around your property, guests will be able to scan the code using their mobile device, and easily view and respond to your Any-Time survey during their visit. Links can also be used in marketing emails, or booking confirmations to provide guests with the opportunity to give you feedback before their stays, while GuestRevu Kiosks can be configured with your Any-Time survey and placed in restaurants, reception areas and more.
For more information, or to request an Any-Time survey or GuestRevu Kiosk, contact GuestRevu's Support team by email on support@guestrevu.com, by phoning +44 (0) 800 133 7023 (UK) or +27 (0) 87 231 0125 (RSA), or by chatting to the team in the chatbot at the bottom of your screen.
What else do I need to know about Any-Time surveys?
In order to fill out an Any-Time survey, your guest or visitor will be asked to provide an email address in the questionnaire itself. They will also be asked for the date of their visit, and if no date is given, the survey will show the date that they completed the questionnaire as the date of their visit. This may make it more difficult to allocate feedback to specific guests.