GuestRevu's integration with Booking.com allows you to respond to reviews without having to leave your dashboard. This makes the process of replying faster and ensures details of all management responses are logged in GuestRevu
Note: You must first authorise GuestRevu's integration to your Booking.com account to use the following features. Find out how here.
As with other review sources, Booking.com reviews will be pulled into GuestRevu and will be visible on your Reviews screen.
A new Booking.com review that you have not responded to will have a blue arrow in the Management Response
column. A white tick box in this column indicates that you have already responded to the review.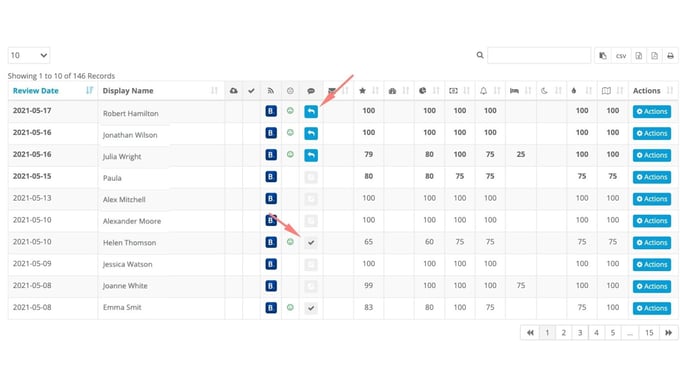 To respond to a Booking.com review from within GuestRevu, all you need to do is click the blue arrow. This will open a window in which you will be able to write your management response.
Note: if you have not yet authorised GuestRevu to integrate directly with Booking.com, the Management Response column will show a yellow arrow in a square, instead of a blue reply arrow, and you will be directed to respond to the review from within Booking.com

Once you have written your management response in the "message text" box, click Send. This will automatically push your management response to your Booking.com listing within 24 hours.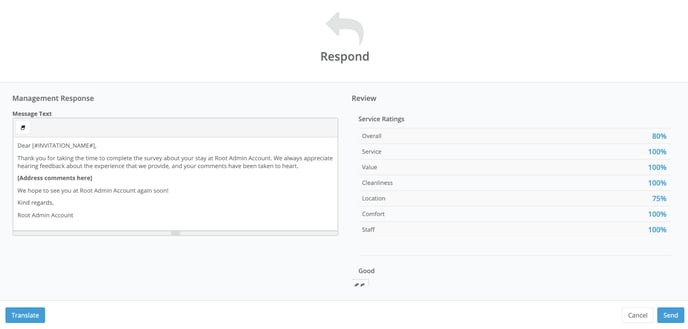 Your management response can also be seen on the Communications tab by viewing the Review either in Quick View or Go To Review options under the Actions menu on the right-hand side.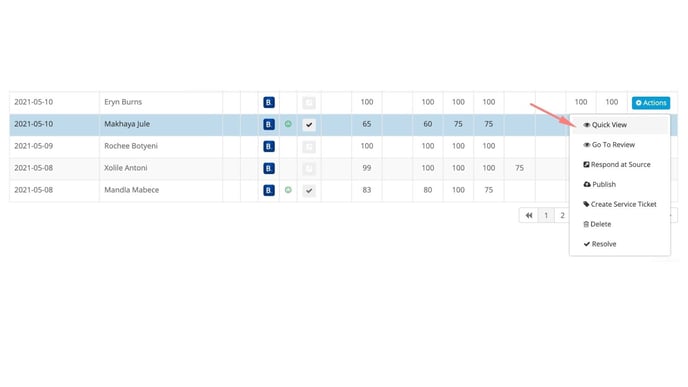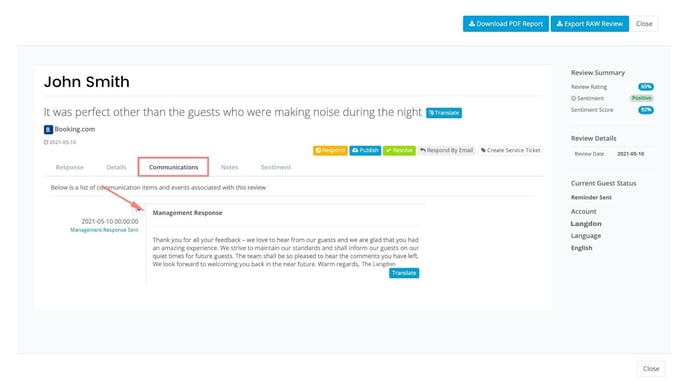 Responding to the guest via email
If for some reason you do not wish to leave a management response on Booking.com that will be visible to the public, but would like to reach out to the guest directly, the integration also allows us to pick up the guest's temporary Booking.com email (this will end with @guest.booking.com) where the guest's real email address is unknown.
To respond to a guest via this email address, go into the review by clicking on Go to review, Quick view or in consolidated view. Once in the review, you will have the choice to either click Respond (which will publish a management response to booking.com), or Respond via email. If you choose to respond via email, a window will pop up that will allow you to compose your email within GuestRevu. This email will then be sent either to the guest's email, if you have it, or to the guest's messages inbox within Booking.com if the system has only managed to pick up the email address ending in @guest.booking.com. Remember that this booking.com email does have an expiration date of between 60 - 90 days, so if you want to reach out to the guests via email, you should do so quickly.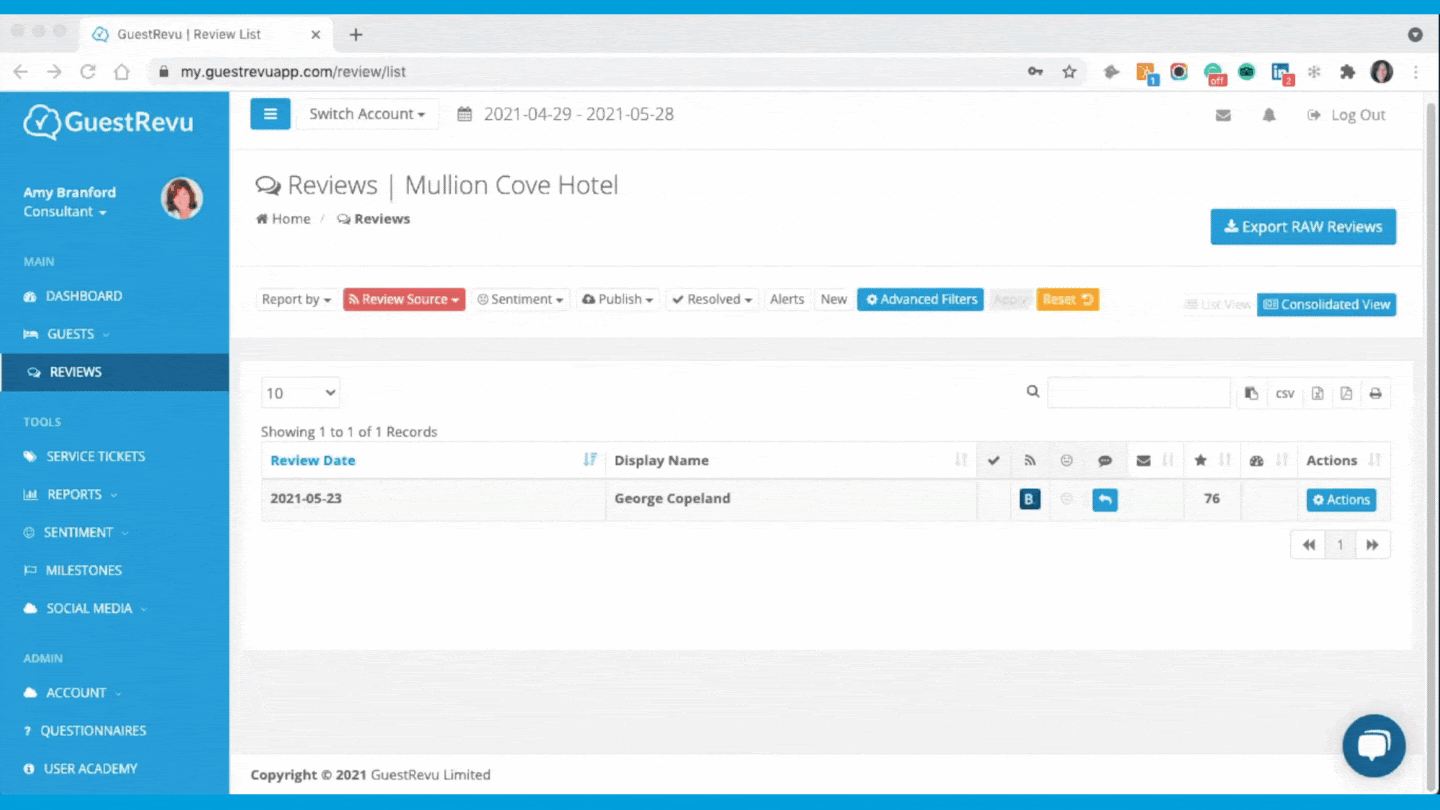 Top Tip
A good management response that shows you care about what guests have to say and are willing to address issues raised can do wonders for your online reputation. Make sure you respond to reviews so a potential guest can make an informed decision about what their stay would be like. Read more about responding to reviews (with examples) here